2016 – 2019: Hana Holišová & New Time Orchestra Tour
Our main program since 2016 is a concert tour with Czech popular musical actor and singer Hana Holisova. As a multiple holder of prestigious theater award – Thalia, she loves also big-band style of music and she cooperate with us on long-term basis.
---
New Time for Oldies
We brushed up Czech pop music hits from the 60s and 70s, we made a new big band sound for them, and on stylishly lighted stage are welcoming back one of the legends of Czech pop music, Milan Drobný, with his own original repertoire. Special guest of the evening is famous musical actor and holder of the Czech prestigious theater award "Thalia" – Hana Holišová. You shouldn't miss this event !
---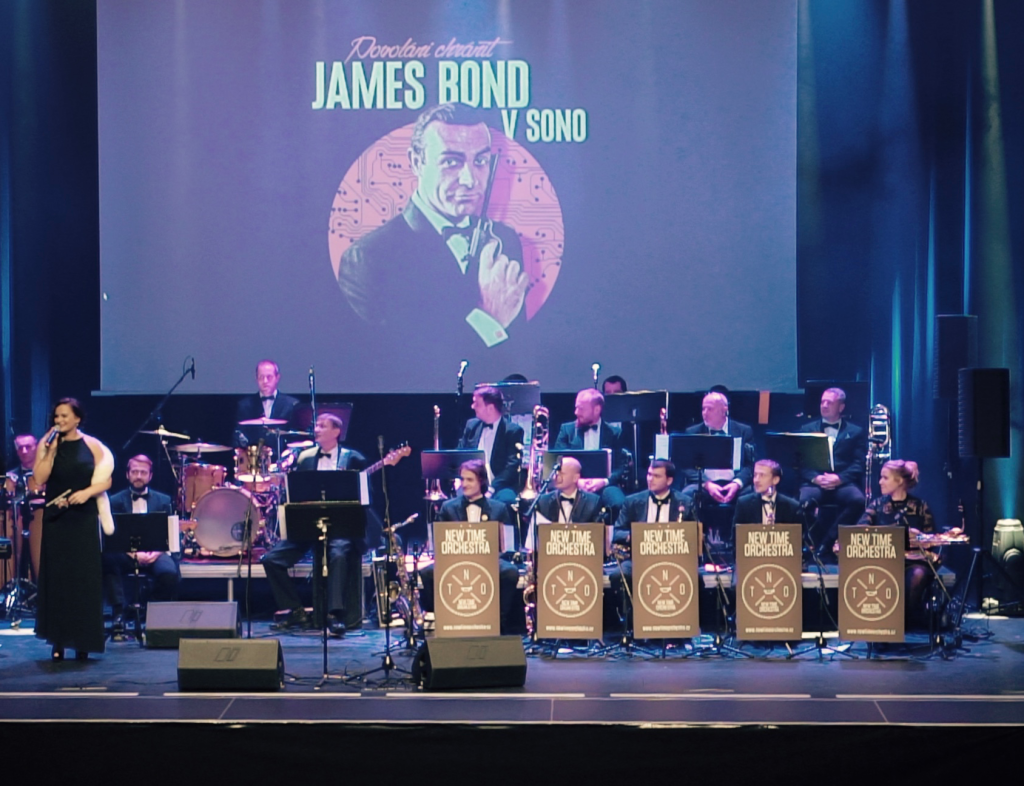 James Bond Party
The very special program which is ready for you is the "007 – James Bord Party". We got the inspiration from requests made by companies asking for a really special program. Look forward not only to a great big band sound, but to a spectacular light show as well. Check out this GALLERY
---
We are going to present more ideas shortly… Wait for them!